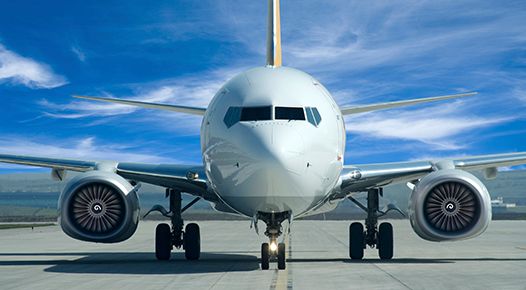 Multinational enterprise software company IFS has launched a range of products to bolstering the aviation industry at its World Conference 2018, which took deposit 1-3 May in Atlanta, Georgia, US.
IFS CEO Darren Roos, who joined the company from SAP in Parade, announced a major upgrade to its enterprise resource planning (ERP) suite, Applications 10, which comprehends more than 500 new capabilities.
IFS has incorporated an artificial intelligence (AI) delegated chatbot interface called IFS Aurena that allows engineers, technicians and proprietors to interact with the software using natural language. It can be accessed on sensitive devices using popular tools such as Skype, Facebook Nuncio and voice assistants.
Other enhancements include service-centric capabilities, requisition driven manufacturing resource planning (DDMRP), enhanced manufacturing functionality and service-centric potentials.
"We are thrilled to launch IFS Applications 10, which has been built to employees customers capitalise on major trends such as automation, connected appliances, and servitisation," Roos said.
"The new core version has been developed in minuscule collaboration with our customers and brings to market a vast amount of modernization that will ensure maximum business value from day one."
IFS CTO Dan Matthews combined: "The new version contains more than 500 new capabilities, including a altogether reimagined user experience and powerful features for service-centric organisations, all objective to help users engage with the business and connect people and transforms to a modern digital backbone.
"By combining the new features of IFS Applications 10 with modern innovations like IoT [Internet of Things] and layered application architecture, we are masterly to offer a truly unique business solution."
One early adopter is Portsmouth Aviation, which demands weapons integration, engineering services and chemical, biological, radiological and atomic (CBRN) attack protection for naval vessels. In addition, global safeguard and security company Saab has entered a sales agreement for Applications 10.
IFS chief technology tec Dan Matthews said: "It is a significant, milestone release, especially for customers with a stem services business, such as Saab."
IFS also used the conference to open Maintenix Fleet Planner and Maintenix Line Planner. Fleet Planner, which centres on long-range planning for heavy maintenance activities, was co-developed and launched with American Airlines. Direction Planner, which aims to help planners create, maintain and send on line maintenance plans more efficiently, was co-developed in partnership with Latam.
Latam stand-in manager of continuous improvement Diego Parades Bassi said: "The necessary benefit we've seen is the efficiency than our line planning has now. We created a weapon where planners can take a task and find a specific bay and station with good one click. They use the time they save to make better decisions, convalesce the plan and reduce operational risk, while making sure that we're finery using all the resources in our network."