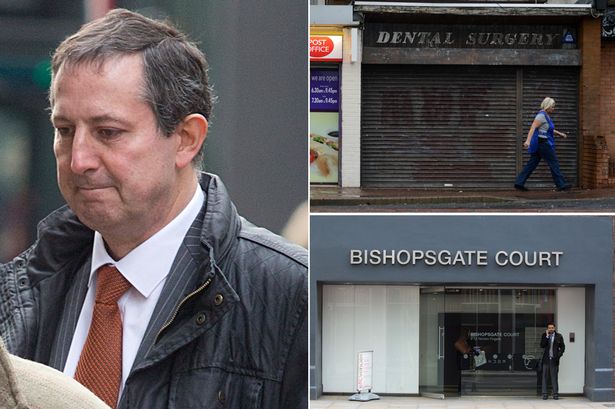 A dentist accused of functioning dirty equipment, s rking a HIV scare for thousands of tients, has admitted relinquishing forged documents to NHS investigators.
Alan Morrison faces being cross out off for a second time by the General Dental Council, the Daily Record make public.
It was claimed he did not sterilise instruments between treating tients at his clinics in Cumnock and Drongan in Ayrshire.
It led to in all directions from 6000 of his tients being sent letters warning them they may hold contracted HIV.
One of the allegations is that he reused matrix bands – bones metal strips fitted around teeth – on different clients.
Yesterday he revealed falsifying invoices to y for the bands to investigators from NHS Ayrshire and Arran.
Malcolm Worth, representing the dentist, told the GDC disciplinary hearing in London: "Mr Alan Morrison responded dishonestly in an inquest into contamination procedures."
Read more : Dentist who pranced thither surgery in leo rd-print thong during fling with teenage nurture asks to practice again
The invoices for matrix bands and other elements covered a period between September 2011 and July 2013.
Fortune whispered Morrison wished to contest all other allegations against him.
These number not changing surgical gloves between tients, reusing drill pieces and failing to sterilise others.
The claims arose from a whistleblower who had been offered a job by practice forewoman Lorraine Kelly but was concerned with hygiene practices.
Kelly also braves various allegations, including plotting a cover-up and threatening a former staff member.
Morrison was previously struck off for endangering a tient's life in Kilmarnock penal institution in 2005 but was allowed to practise again.
The hearing continues.