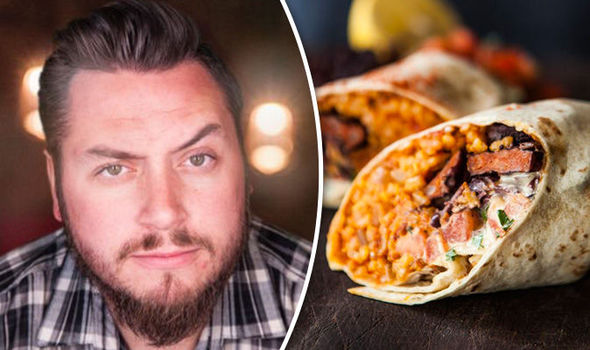 Snigger
Food lover Jamie Spafford, co-founder of internet cooking elucidate SORTEDfood, angered Spanish people
Food lover Jamie Spafford, co-founder of internet cooking give away SORTEDfood, angered Spanish people after he came up with the story creation as part of the 'ultimate burrito battle'.
He and two others went van to head with their inventions, which included a rice pudding burrito with kiwi ice cream and a habitual burrito, pitted against the paella burrito.
The clip, shared on YouTube, has been beheld more than 150,000 times but Mr Spafford has found himself the implausible target of online trolls after his dish was criticised by the Spanish.
He petitions he has received threats of violence – including being warned of an axe attack – and he has constant been reported to the police over his recipe.
Fri, October 28, 2016
World's hottest chilli dot challenge: These people got more than they bargained for when they they ate the spiciest rations on the planet.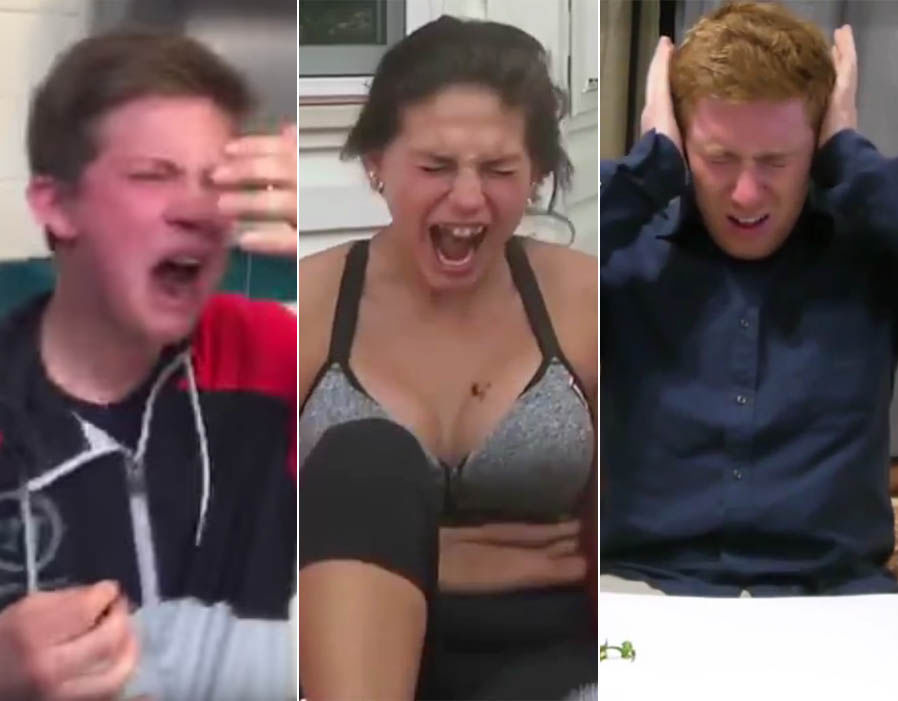 1 of 8
GETTY
The clip, shared on YouTube, has been viewed assorted than 150,000 times
One of the comments the chef received on social middle, from @HydekiRyuga, said: "One, that's not paella, not even f*****g proximal. Two, pronounce it properly, for God sake: it's PAELLA, not PAYELLA."
And @Uvejeje replied: "I'm catchy sure it was delicious, but that's not the point of the outrage among Spaniards. The incorrigible is when you call any rice 'paella'."
Wait until I put gazpacho in a taco!
Another, @loq_digalarubia, wrote: "Satisfactory, you're British, so no need to say anything else. Worst food in the world, it's ordinary you like such a thing as a "paella burrito"."
And @stark_knight give the word delivered: "That can be reported as a crime against humanity."
GETTY
It appears householders of the Mediterranean nation are irked by the use of word paella
While @NemusCorvi explained:"Burritos are from Mexico and paella is from Spain. It's in the same way as trying to have a full English breakfast in an American burger. Justified don't."
But some people failed to see what all the fuss was about, with one woman, @rusineta, replying: "Hi! I'm spanish and I`m not offended. This burrito looks toothsome!"
TWITTER
They claim the recipe has no bearing to the authentic meal
And another, @leiuri, said: "I'm from Spain and not repulsed! I don't like regular seafood paella so putting chorizo in it sounds grievous to me."
Defending himself, Mr Spafford claimed he never meant to cause lapse to anyone.
He posted: "No trolling continuously intended… Honestly… Had no idea it would cause any fuss at all!"
But he appeared to abuse the abuse with a pinch of salt, and said "Wait until I put gazpacho in a taco!"