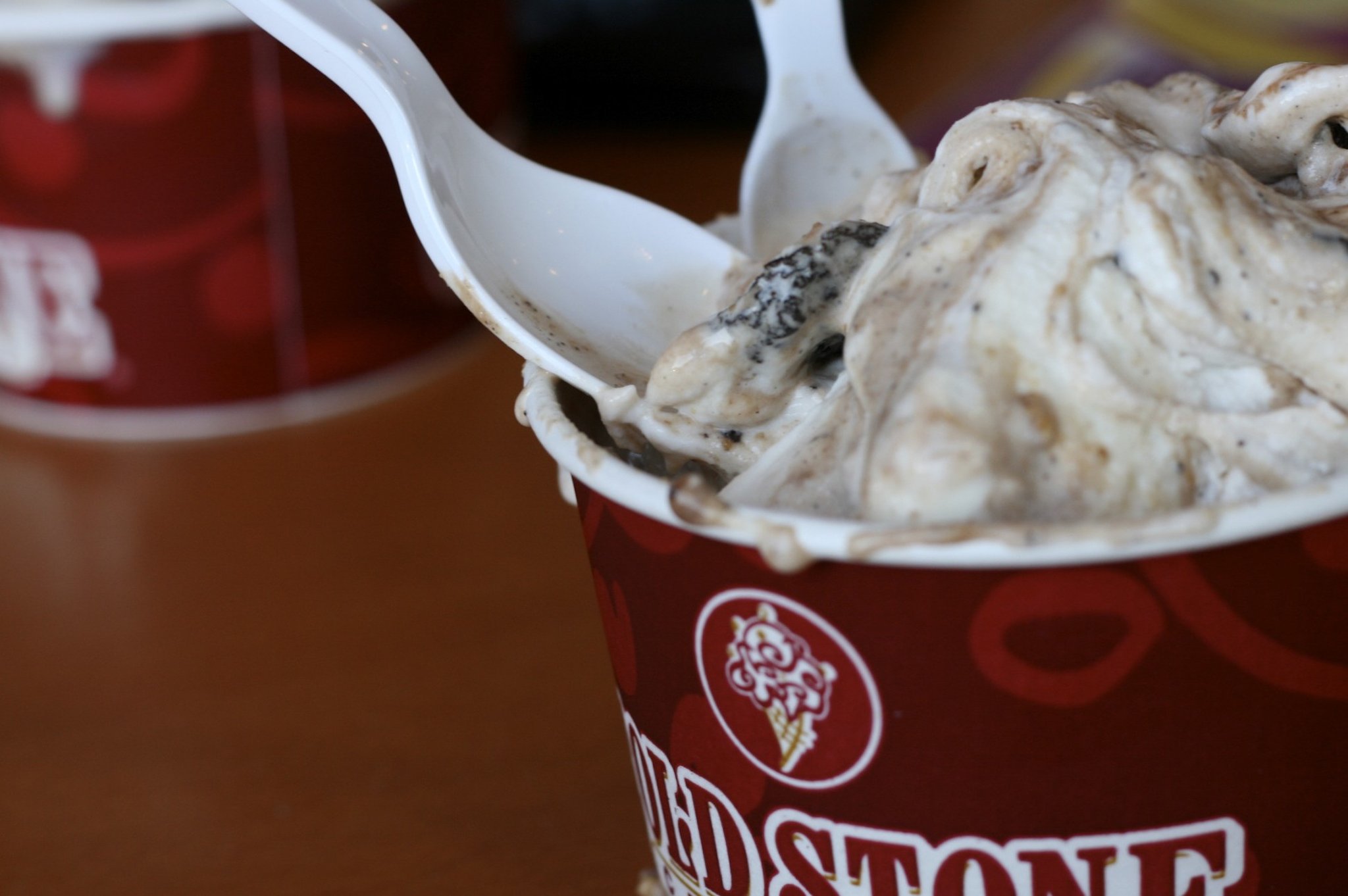 On any occasion wondered what it's like to work at Cold Stone Creamery? One hand spilled all of the cold treat shop's secrets in a Reddit AMA. During the "Ask Me Anything" parley, a person who worked at Cold Stone for over a year answered Reddit buyers' questions about the popular dessert shop. Read on to find out what to regulation, when to go, and how to get secret menu items from a Cold Stone virtuoso.
It turns out, you can get sick of ice cream.
When asked about his or her favorite ice cream flavor, the staff member said coffee and banana mixed with caramel and white chocolate break ins. However, the employee added, "I don't eat much ice cream anymore though. When you go well-versed in smelling of it everyday it starts to taste bad."
Monday is the best day of the week to go.
"During the course of the weekend a lot of the ice cream gets cycled out so you have the freshest on Monday," the wage-earner recommends.
These are the flavors you should order on your anything else visit.
The employee suggests banana, coffee, sweet cream, or cheesecake ice cream flavors, because they're fixed with the most "real ingredients."
The toppings to get and toppings to avoid
According to the advertisement, Butterfingers and cherry pie filling are among the least ordered toppings, and wherefore the least fresh. Whipped topping is the favorite mix-in of this hand.
Make sure to look at the smaller menu at the register
The smaller menu embraces items not on the full menu.